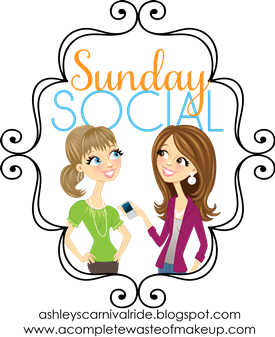 Hi Lovelies!
After a brief hiatus, I'm BACK!!!
So straight to the questions:
1) What is your dream job?
I'd have to say probably what I do now. I really enjoy what I do. I get to work with clothes, and learn more about the corporate retail industry and the company I work for is really great. I feel so blessed. Its amazing how my life kind of came full circle back to a career in Fashion Merchandising. I still fantasise about being a writer for a magazine one day though.
2) If you won the lottery and didn't need to work for money, what would you do with your time?
Well first I would pay off all my student loans!
Then I would travel. A lot. I'd go all over the world and take Boomer with me when she wasn't in school. Ok so basically I would only travel on school breaks. So....while she was in school, I'd buy a house and decorate the shiz out of it. I'd be like Pinterest in real life.
3) When you were a kid what did you want to be when you grew up?
A pop singer. Or a fashion designer.
Can't sew for crap, but I can sing!
4) What piece of career advice would you give to someone just starting out in your field?
Well even though I'm a newbie in my field as well...the best piece of advice I could give is don't expect to be a merchant right out of the gate. I see a lot of girls here in Columbus (because several companies are based here), that are graduating and expecting to walk into a merchant. I got my job by accepting a temp position first, and now I'm a merchant coordinator (which is like the assistant to the assistant). I'm cool with it though because I know these are the steps I need to take to get where I want to be. No one starts at the top. Accept for that dude who started Fb.
5) Biggest pet peeves in life/work/blogging?
Life: people who act like they have money and don't, name droppers (because who cares, and a lot of people 'know people' ya know?), selfishness, close minded people
Work: Breaking the copier and walking away, not answering emails, blaming people for something you screwed up,
Blogging: The 'cool kids', twitter beefs (cuz unless you're a rapper its just STUPID, we are grown ups!), never feeling good enough.
6) Biggest fears?
Ever since I watched Poseidon Adventure I've been terrified that I would be stuck in a situation with Boomer where she would have to hold her breath for an extended time....cuz the girl just doesn't get the concept.